Flaunt your creativity as a nail technician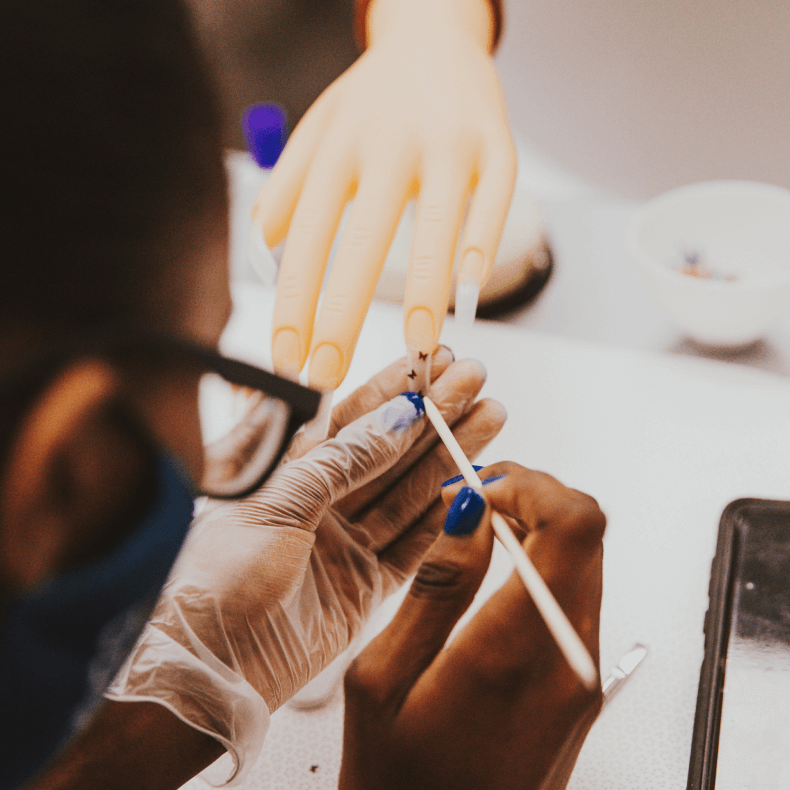 Request more info
"*" indicates required fields
Learn All About Nails
Learn practical techniques for manicures, pedicures, acrylic nails, and all the latest nail technologies. Perfect your skills on real clients in an actual salon while also learning soft skills such as theory and client interaction techniques. The Aveda curriculum incorporates business strategy designed to help you better navigate being a small business owner or working at a spa.
Flexible Schedule
Our full-time 240-hour Nail Technician program is designed with flexibility in mind and can be completed in 3 months. Classes are held only a few times a week, making it possible to succeed at school while focusing on other time commitments such as work, caring for your family, or pursuing other interests.
Get to work
Graduates are ready to apply for state certification. You will be qualified to work in entry-level positions in salons and spas or can even choose to open your own business. Get started today!
Ft. Myers Location
Address:
2040 Colonial Blvd. | Fort Myers, FL 33907
Contact:
877.282.8332
Programs offered at this location:
Cosmetology / Skincare / Spa / Barbering /
Advanced Education Courses / Schedule a Tour →
Turn your dream of a career in nails into a reality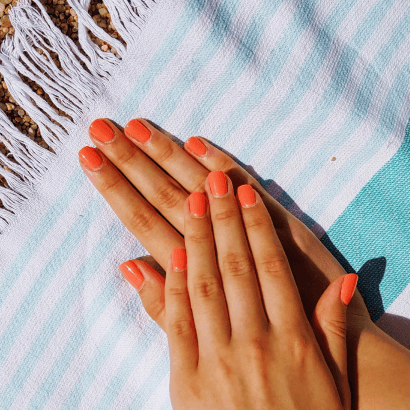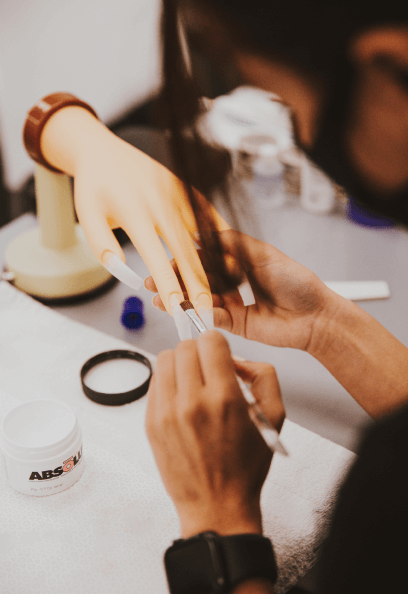 Are you passionate about helping others achieve beautiful nails? Do you love sharing natural and eco-friendly products with others? You could turn that passion into a unique career path as a nail technician.
In our program, you have the opportunity to practice the skills you've learned on guests. You will do this under the direct supervision of an educator, who is also a licensed professional. Upon successful completion our program, graduates may register with the Florida Department of Business and Professional Regulation as a Nail Technician.
Our Students and Alumni Say It All
"…I will be forever grateful for my amazing educators at the Aveda Institute who have instilled the technical skills and confidence I needed to take me to where I am today."
Malia U.
Aveda Institute Tampa Bay Graduate & Global Aveda Artist
"…Thank you to the educators & staff for pouring their knowledge into me. Believing in me enough to push me towards some amazing opportunities…I'm excited to continue my education in this career & do some sick hair!"
Kris
Aveda Institute Brandon 2022 Graduate
"At Aveda, we believe the learning never ends, and it all begins at our Institutes. Our hands on approach to education puts you right in the action of your future career! Passion is contagious and I love sharing the joy of you discovering yours!"
Erin S.
Esthiology Educator, Aveda Professional- Aveda Institute Orlando
"Not only did I learn to love my craft, but seeing people in my chair smiling and happy with what I created was the biggest eye opener. I love what I do, and I can't wait to see where it takes me."
Tay
Aveda Institute Brandon 2022 Graduate
"The most rewarding part of my job is the opportunity to help our students carve their career path. It is inspirational to see all that our students overcome to achieve their dreams of being in the beauty industry."
Megan H.
Admissions Manager, Aveda Institute Tampa Bay
Growth looks good on you.