Learn the Latest Techniques in Beautiful South Florida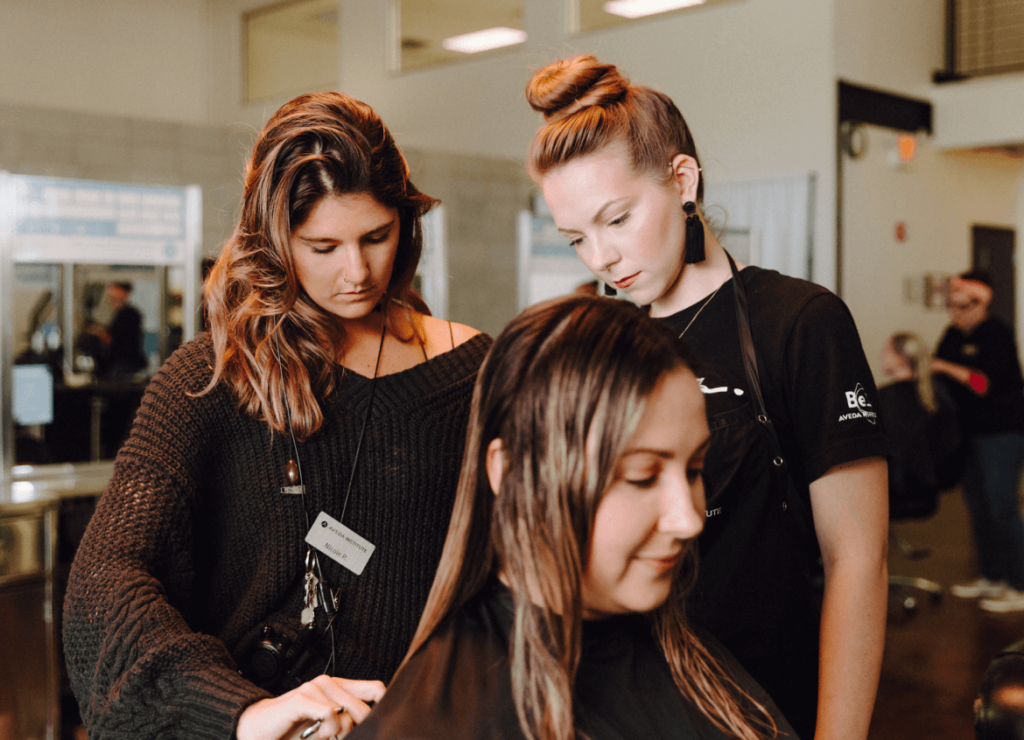 Request more info
"*" indicates required fields
Start Your Future in Beauty
Financial assistance
We want anyone who has a passion for beauty and helping others to apply for an education. At our Aveda Institute in South Florida, we offer financial aid to those who qualify. Complete the form at the top of this page to find out if you qualify and what options could be available to you!
Prepare for
Your Future
You deserve to pursue an education that you love! At Aveda Institute South Florida, we teach you practical and technical skills in a variety of programs to help prepare you for your future in the beauty industry. Our clinic floor allows our students to gain first-hand experience before graduation!
Discover the
Aveda Difference
As the first 100% green cosmetology school in the country, our South Florida campus shows what it means to care for the environment through Aveda's mission. Our eco-friendly building is the perfect place for students to understand Aveda's mission and prepare for a career in the numerous Aveda salons that surround our school!
Ft. Lauderdale Location
Address:
4186 South University Drive | Davie, FL 33328
Contact:
954.990.0484
Programs offered at this location:
Cosmetology / Skincare / Massage Therapy /
Advanced Education Courses / Schedule a Tour →
Begin Your Unique Beauty Journey in South Florida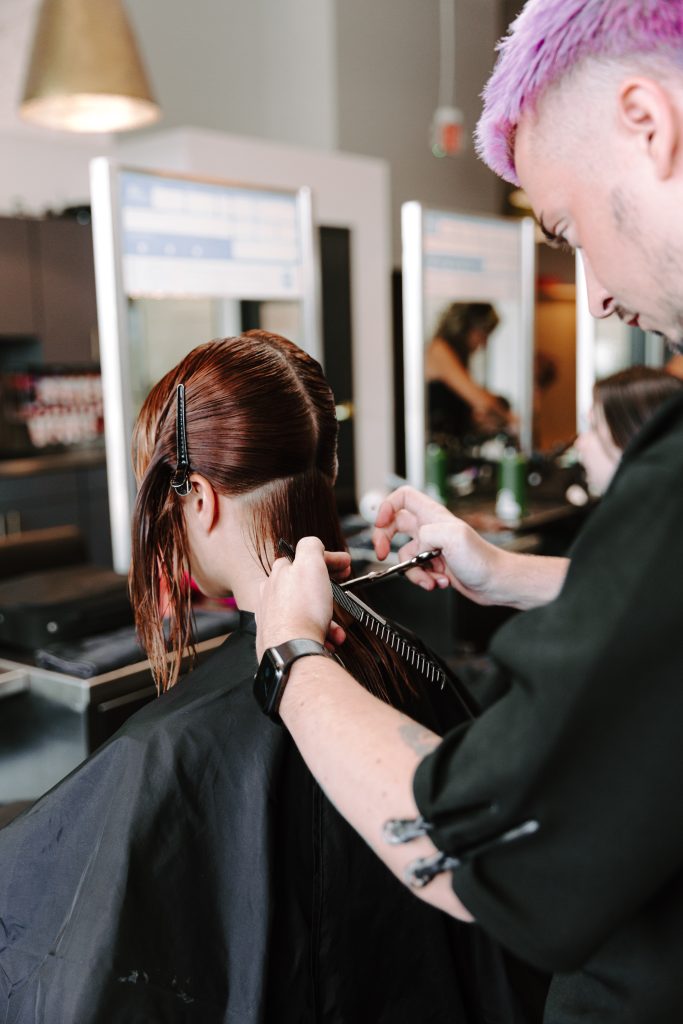 At Aveda Institute South Florida, we strive to create a welcoming environment where students can learn the latest beauty techniques with the Aveda difference. Our school is situated in the middle of a network of Aveda salons. There are so many opportunities for our students after graduation in this diverse and growing city! As the only Aveda Institute in southern Florida, we understand that students often drive from as far south as Key Largo and as far north as Fort Pierce. To help you study beauty when it's most convenient, we offer flexible scheduling options including three-day programs!
We're located by multiple major highways like I-75 and I-95, so you can easily get to us from whichever direction. Since our South Florida campus is in the middle of a popular college area, we're surrounded by malls, a Trader Joe's, vegan restaurants, and so much more that can help you have a college experience. Students can live not far from our Institute in University Point, a housing community that includes several retail businesses, restaurants and amenities. It's a great place to make friends and have a college experience. Take the next step and apply today!
Our Students and Alumni Say It All
"…I will be forever grateful for my amazing educators at the Aveda Institute who have instilled the technical skills and confidence I needed to take me to where I am today."
Malia U.
Aveda Institute Tampa Bay Graduate & Global Aveda Artist
"…Thank you to the educators & staff for pouring their knowledge into me. Believing in me enough to push me towards some amazing opportunities…I'm excited to continue my education in this career & do some sick hair!"
Kris
Aveda Institute Brandon 2022 Graduate
"At Aveda, we believe the learning never ends, and it all begins at our Institutes. Our hands on approach to education puts you right in the action of your future career! Passion is contagious and I love sharing the joy of you discovering yours!"
Erin S.
Esthiology Educator, Aveda Professional- Aveda Institute Orlando
"Not only did I learn to love my craft, but seeing people in my chair smiling and happy with what I created was the biggest eye opener. I love what I do, and I can't wait to see where it takes me."
Tay
Aveda Institute Brandon 2022 Graduate
"The most rewarding part of my job is the opportunity to help our students carve their career path. It is inspirational to see all that our students overcome to achieve their dreams of being in the beauty industry."
Megan H.
Admissions Manager, Aveda Institute Tampa Bay
Growth looks good on you.