Study in a Beauty School That Feels Like Home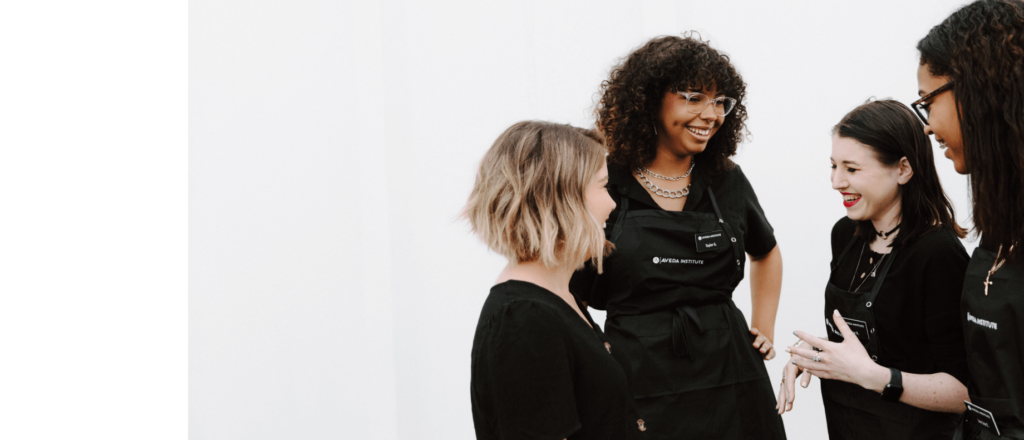 Request more info
"*" indicates required fields
Start Your Beauty Education
Receive an Aveda Education
Experience the difference an Aveda education can make on your future in the beauty industry! Many of our educators are Aveda alumni and they use their extensive knowledge to craft a positive and practical learning environment.
Apply for Your Future
At our Aveda beauty school, we teach students how they can take their passion and turn it into a career! From cosmetology to barbering to massage therapy, our Tallahassee location allows you to focus on your favorite area in the beauty industry.
Help Finance Your Passion
We believe that anyone with a passion for beauty and the desire to learn more should have the opportunity to apply for an education at Aveda Institute! We offer a variety of financial aid options to those who qualify. Fill out the form above to see what could be available to you!
Tallahassee Location
Address:
2020 W Pensacola St | Tallahassee, FL 32304
Contact:
850.576.4287
Programs offered at this location:
Cosmetology / Skincare / Spa / Barbering /
Advanced Education Courses / Schedule a Tour →
Join the Aveda Tallahassee Family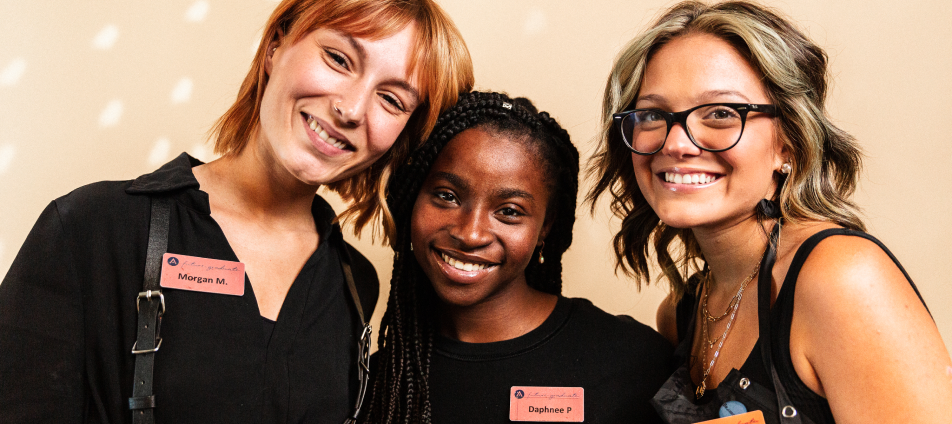 Students at our Tallahassee location will learn the latest beauty techniques in our industrial style school. We're right in the middle of a popular college town and our beauty school offers students the opportunity to study what they love in a welcoming and diverse environment. As one of the few well-known beauty schools in the area, students at our campus are excited to learn and interact with industry professionals.
Located not far from the I-10, our conveniently located Aveda Institute is situated right beside Gold's Gym and has ample parking for both students and guests. Our Tallahassee campus is minutes away from Aveda salons, which allows our students to shadow Aveda salons and gain first-hand experience of what a future in beauty could look like after graduation. Don't wait any longer to start a future you're passionate about. Apply today!
Our Students and Alumni Say It All
"…I will be forever grateful for my amazing educators at the Aveda Institute who have instilled the technical skills and confidence I needed to take me to where I am today."
Malia U.
Aveda Institute Tampa Bay Graduate & Global Aveda Artist
"…Thank you to the educators & staff for pouring their knowledge into me. Believing in me enough to push me towards some amazing opportunities…I'm excited to continue my education in this career & do some sick hair!"
Kris
Aveda Institute Brandon 2022 Graduate
"At Aveda, we believe the learning never ends, and it all begins at our Institutes. Our hands on approach to education puts you right in the action of your future career! Passion is contagious and I love sharing the joy of you discovering yours!"
Erin S.
Esthiology Educator, Aveda Professional- Aveda Institute Orlando
"Not only did I learn to love my craft, but seeing people in my chair smiling and happy with what I created was the biggest eye opener. I love what I do, and I can't wait to see where it takes me."
Tay
Aveda Institute Brandon 2022 Graduate
"The most rewarding part of my job is the opportunity to help our students carve their career path. It is inspirational to see all that our students overcome to achieve their dreams of being in the beauty industry."
Megan H.
Admissions Manager, Aveda Institute Tampa Bay
Growth looks good on you.