A Beauty School That Feels Like Home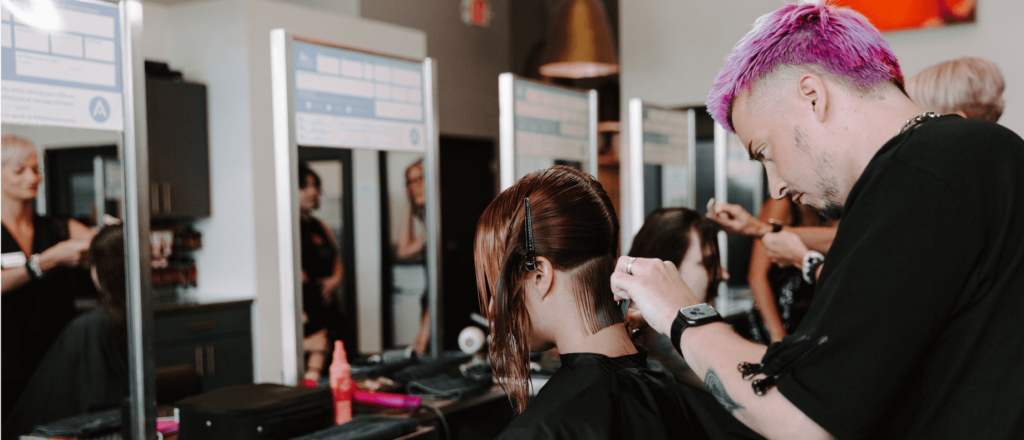 Request more info
"*" indicates required fields
Start Your Beauty Education
Discover your passion
Our modern beauty school's interior is designed to inspire your creativity. You can choose which area of beauty you want to specialize in: Cosmetology, Estiology, or Massage Therapy. Learn what you love from experienced instructors who are committed to helping you learn valuable skills in the beauty industry.
Freedom with scheduling
Many students at Aveda Institute Tampa Bay have jobs, family responsibilities, or other commitments that fill up their week. We understand that our students have outside lives, which is why we offer multiple scheduling options. Contact us to find out how you can fit a beauty education into your schedule.
Help Finance Your Passion
Don't let finances stop you from pursuing what you're passionate about! At Aveda Institute Tampa Bay, we offer financial aid and scholarships to those who qualify. Fill out the form above to find out how you can make your beauty dreams a reality!
Tampa Location
Address:
28272 US Hwy 19 N | Clearwater, FL 33761
Contact:
727.287.4068
Programs offered at this location:
Cosmetology / Skincare / Spa / Barbering /
Advanced Education Courses / Schedule a Tour →
Start Your Education With the Tampa Bay Family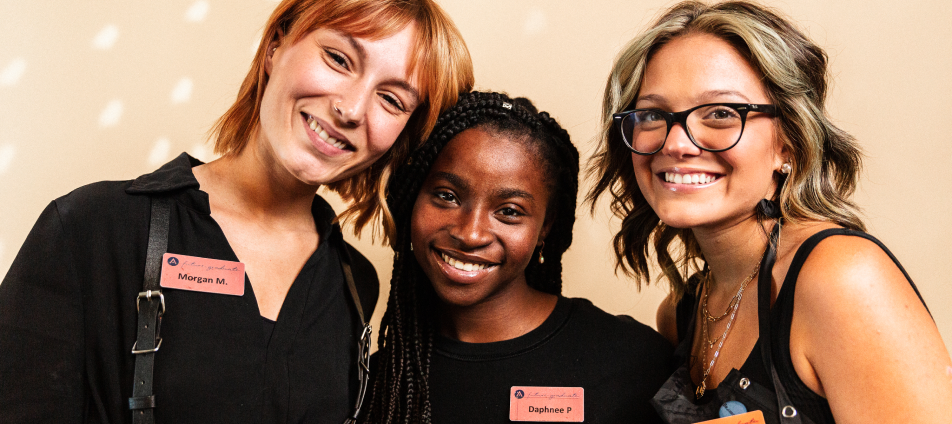 Our location is in one of the most beautiful and lively cities in Florida and our relationships within the local beauty community allow our students to maximize their career potential. Our school is convenient to get to if you live in the tri-city area of Tampa, St. Petersburg, and Clearwater. We're also the closest institute to our Be Aveda headquarters, which means our students have the amazing opportunity of trying out new styles and techniques first.
We care about your progress and want you to succeed both during and after your education with us. We can't wait to meet you and help you start your beauty education! Contact us to schedule your tour today.
Our Students and Alumni Say It All
"…I will be forever grateful for my amazing educators at the Aveda Institute who have instilled the technical skills and confidence I needed to take me to where I am today."
Malia U.
Aveda Institute Tampa Bay Graduate & Global Aveda Artist
"…Thank you to the educators & staff for pouring their knowledge into me. Believing in me enough to push me towards some amazing opportunities…I'm excited to continue my education in this career & do some sick hair!"
Kris
Aveda Institute Brandon 2022 Graduate
"At Aveda, we believe the learning never ends, and it all begins at our Institutes. Our hands on approach to education puts you right in the action of your future career! Passion is contagious and I love sharing the joy of you discovering yours!"
Erin S.
Esthiology Educator, Aveda Professional- Aveda Institute Orlando
"Not only did I learn to love my craft, but seeing people in my chair smiling and happy with what I created was the biggest eye opener. I love what I do, and I can't wait to see where it takes me."
Tay
Aveda Institute Brandon 2022 Graduate
"The most rewarding part of my job is the opportunity to help our students carve their career path. It is inspirational to see all that our students overcome to achieve their dreams of being in the beauty industry."
Megan H.
Admissions Manager, Aveda Institute Tampa Bay
Growth looks good on you.