Creating a more beautiful world.
We're a family of seven beauty schools located in Florida. These seven campuses make up what is now known as Be Aveda Institutes.
The Be Aveda Institutes family is committed to educating a new generation of artistic talent. We prioritize our students' happiness by ensuring students have the best education, products, support, and experiences. We put people and nature first. We value authenticity and transparency and honor the Be Aveda Institutes values and the Aveda mission in everything we do.
Living the Aveda mission

Our mission at Aveda is to care for the world we live in, from the products we make to the ways in which we give back to society. We strive to set an example for environmental leadership and responsibility, not just in the world of beauty—but around the world.

The Be Aveda Institutes Values
Our values guide our actions and vision for today, tomorrow, and years to come.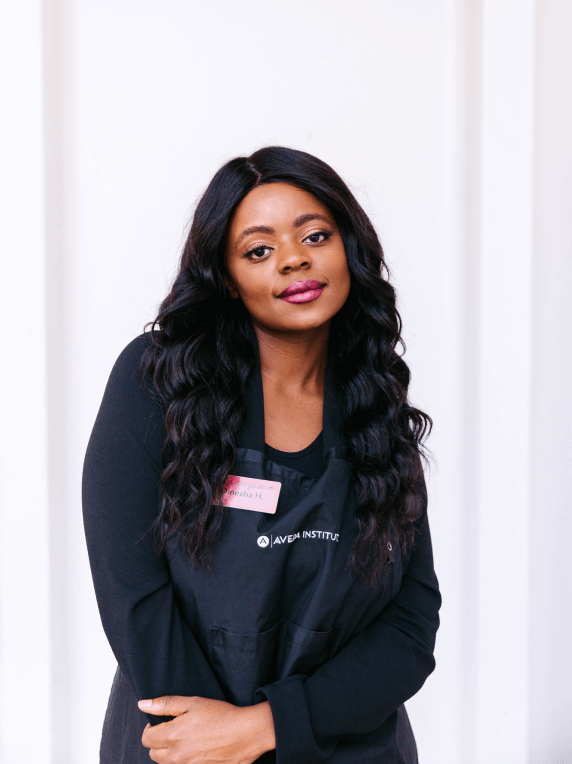 Prioritize People
At Be Aveda Institutes, each individual—student, guest, and teammate—is seen, heard, and aligned with their best self.
Have Fun
Life is short. We celebrate one another and have fun in all that we do.
Be Accountable
We act responsibly in everything we do, always giving more than we take.
Exercise Transparency
We bare it all from ingredients to education, and beyond.
Return to Nature
We find inspiration in the land and embrace the Ayurvedic principles we were founded on.
Our Students and Alumni Say It All
"…I will be forever grateful for my amazing educators at the Aveda Institute who have instilled the technical skills and confidence I needed to take me to where I am today."
Malia U.
Aveda Institute Tampa Bay Graduate & Global Aveda Artist
"…Thank you to the educators & staff for pouring their knowledge into me. Believing in me enough to push me towards some amazing opportunities…I'm excited to continue my education in this career & do some sick hair!"
Kris
Aveda Institute Brandon 2022 Graduate
"At Aveda, we believe the learning never ends, and it all begins at our Institutes. Our hands on approach to education puts you right in the action of your future career! Passion is contagious and I love sharing the joy of you discovering yours!"
Erin S.
Esthiology Educator, Aveda Professional- Aveda Institute Orlando
"Not only did I learn to love my craft, but seeing people in my chair smiling and happy with what I created was the biggest eye opener. I love what I do, and I can't wait to see where it takes me."
Tay
Aveda Institute Brandon 2022 Graduate
"The most rewarding part of my job is the opportunity to help our students carve their career path. It is inspirational to see all that our students overcome to achieve their dreams of being in the beauty industry."
Megan H.
Admissions Manager, Aveda Institute Tampa Bay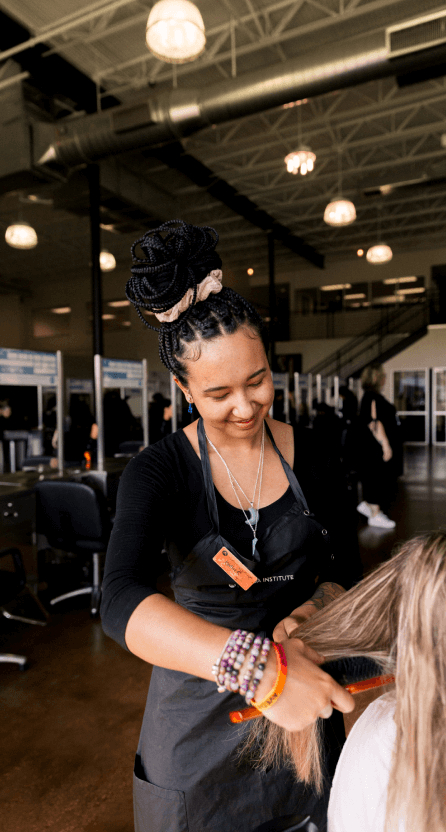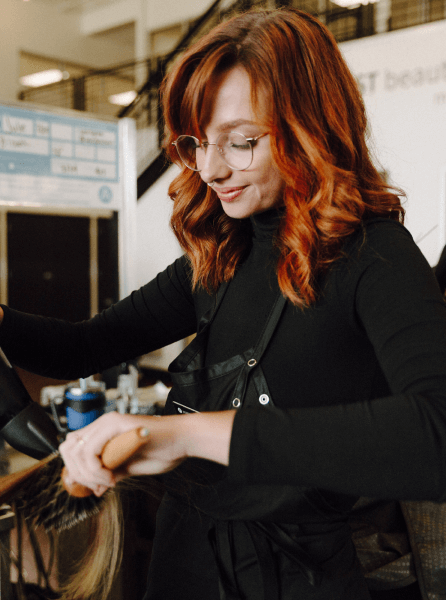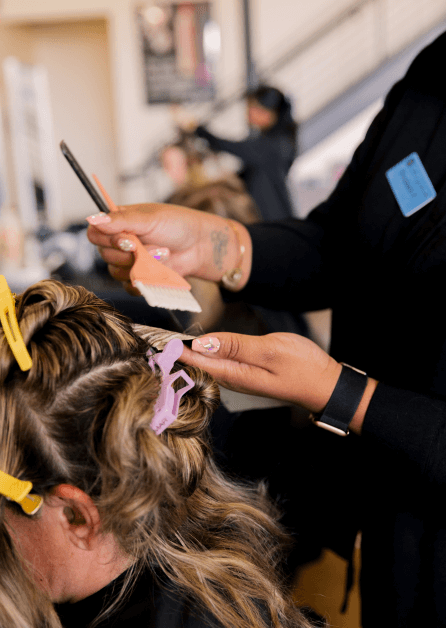 We are aveda
Founded by Horst Rechelbacher in 1978, Aveda has been a well-respected brand within the beauty community for the past 45 years. From our founding, our mission has been to care for the world we live in. We strive to be environmentally conscious in all that we do- from the products that we make to the ways in which we give back to our communities. We are a certified B Corporation. Our products are 100% vegan and cruelty free to deliver healthier looking and feeling hair and skin.
Limitless pathways
Doors open when Aveda is backing your skills. Wherever your passion takes you, for employers our name is synonymous with superior training and education. Students also have access to opportunities within our global network of salons and spas.
Comprehensive experience
An Aveda Institute education is rigorous and thorough. The extensive curriculum covers everything from anatomy (the bones of the face, important for makeup application) to color theory(essential to understanding complementary colors in hair and makeup), and beyond.
Post-graduation placement assistance
We believe is supporting our students after graduation. As an Aveda Institute graduate, you'll receive placement assistance* in Aveda's professional network of over 9,000 salons, spas, institutes, and stores worldwide. *Placement assistance does not guarantee employment
Industry-led curriculum
Every Aveda Institute engages an Advisory Board of successful salon and spa owners to guide and assess the effectiveness of our curriculum. We provide hands-on training under the supervision of licensed educator professionals in our clinic salon and spa environment.
State licensing preparedness
Our programs are designed to prepare students for the state licensing examinations in their field. You'll be educated on state laws, safety, sanitation requirements, and will learn the technical, personal, and business skills you need.
Ownership
We've been there. We have first-hand knowledge of what owners want in an employee. When you graduate, you'll be equipped with an understanding of the standard of excellence that will meet their expectations.
Inspired to be a part of our community?
Pursue your dreams by applying to one of our courses or becoming a team member.
Growth looks good on you.