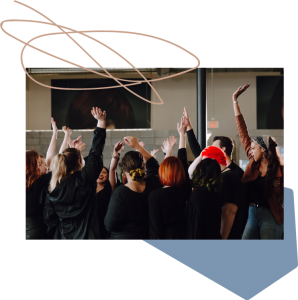 Massage Scholarship
Earn Your Dual-License!
Expand your skill-set by becoming dual licensed! We are currently offering a $1,500 Massage scholarship for the 2021 school year. This scholarship is open to current students and alumni of Be Aveda institutes only. Eligible only for students starting class in the 2021 school year: April 27, August 24, or December 21. Inquire with your local admissions manager to learn more and apply!
Beauty Changes Lives Scholarships
Beauty Changes Lives is a non-profit organization driven to make the beauty profession a first-choice career by empowering individuals with mentorship, inspiration & scholarships. Click here to explore all the scholarship options, or keep reading below.
In response to COVID-19, these $1,000 grants will provide assistance to beauty students of beauty programs whose lives have been altered by the mandated closures in response to COVID-10. These one-time $1,000 grants will be distributed directly to the applicant to provide temporary financial relief. Click here for more information.
Explore Cosmetology scholarships for prospective students here.
Interested in becoming an Esthetician? Learn more about financial assistance and available scholarships here.
Schedule a tour or contact us if you have any questions or would like to learn more about the opportunities available to you!