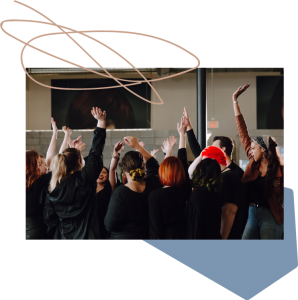 onePulse Foundation Legacy Scholarships
The onePulse Foundation's mission is to provide academic opportunities—honoring the aspirations of all 49 Angels—to recipients who embody love, hope, unity, courage and unconditional acceptance.
Working with the families and loved ones of those killed, they have established 49 annual legacy scholarships based on the Angels' interests, careers or aspirations. As an extension of their impact on our world, these scholarships inspire and empower students who share the same dreams.
The scholarship program is one of four pillars of the Foundation's mission to create and support a memorial that opens hearts, a museum that opens minds, education programs that open eyes and legacy scholarships that open doors.
Beauty Changes Lives Scholarships
Beauty Changes Lives is a non-profit organization driven to make the beauty profession a first-choice career by empowering individuals with mentorship, inspiration & scholarships. Click here to explore all the scholarship options, or keep reading below.
In response to COVID-19, these $1,000 grants will provide assistance to beauty students of beauty programs whose lives have been altered by the mandated closures in response to COVID-10. These one-time $1,000 grants will be distributed directly to the applicant to provide temporary financial relief. Click here for more information.
Explore Cosmetology scholarships for prospective students here.
Interested in becoming an Esthetician? Learn more about financial assistance and available scholarships here.
Schedule a tour or contact us if you have any questions or would like to learn more about the opportunities available to you!