Embrace a Future in Cosmetology
Unleash your creativity with a career in the beauty industry. If you express yourself through art and love creating masterpieces, live out your dreams by becoming a licensed cosmetologist with an education at Be Aveda Institutes. We'll prepare you with the skills and expertise you need to work in salons or open your own!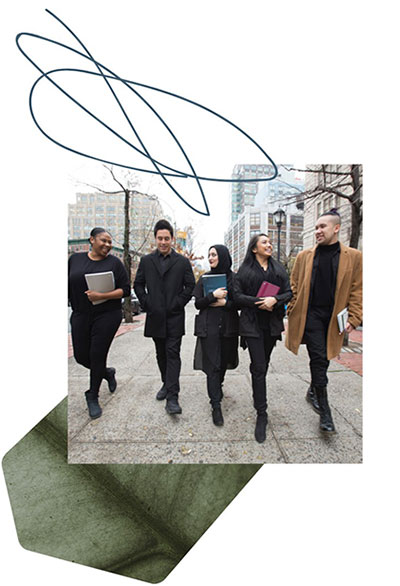 What Makes Our Cosmetology Program Unique
We believe the beauty industry provides opportunities for all, evident in the diverse body of Aveda students. We don't want anything holding you back, which is why we offer:
A Practical Education
We balance time in the classroom with time spent on the clinic floor, giving you the opportunity to work with real clients under the direct supervision of licensed educator professionals. Do what you do best: help others look beautiful without spending all your time in a classroom.
Multiple Schedules
Beauty school is a big time commitment! Whether you're planning on working while going to school or have other important time commitments during the week, we want to help make your education in beauty possible.
That's why we offer two full-time program schedules at most of our Florida locations*:
Monday, Wednesday and Friday OR Tuesday, Thursday, and Saturday
Financial Assistance
We offer several ways to help pay for your education, including:
Scholarships
Financial aid to those who qualify
Payment plans
Schedule a tour or contact us to learn more about the opportunities available to you!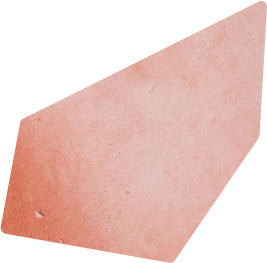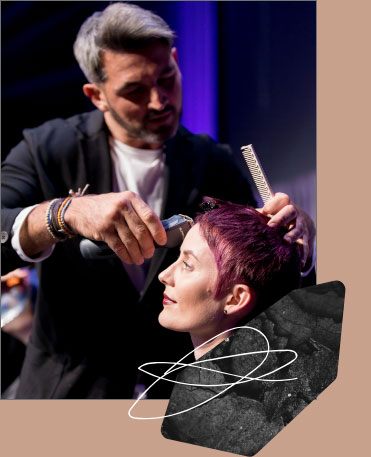 What You'll Learn + Receive in Our Cosmetology Program
The Be Aveda Institutes cosmetology program is taught by educators who have years of experience working in the industry. Our curriculum includes:
Hair cutting
Hair coloring
Texture services
Nail care
Makeup application
Business development
Retail knowledge
Client engagement and loyalty
And more!
You'll receive a cosmetology kit with all the tools and products needed to complete our cosmetology program. The state licensing fees are included too!
If you've always loved doing hair and makeup or you want a career that keeps you moving, take control of your future and apply now to the cosmetology program at Be Aveda Institutes.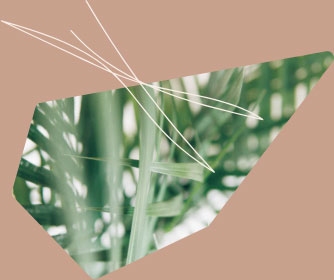 How Long Does Our Cosmetology Program Take?
We offer two different schedules for those interested in training to become a cosmetologist:
1,200-Hour Program. Can be completed in as little as 10.5 months*.
1,500-Hour Program. Can be completed in as little as 12 months*.
Be Part of Our Extensive Aveda Network and Community
By choosing Be Aveda Institutes, you'll have access to our extensive network of over 9,000 salons and spas worldwide. You'll also learn how to use Aveda products that help others achieve their dream of healthy, beautiful hair without hurting the environment.
Some of the time spent at Be Aveda Institutes can be used to give back to the community around you. As part of our cosmetology program, we often provide service opportunities and fashion shows for charities that give back to our communities. Contact the Be Aveda Institute of your choice to learn more about our current projects!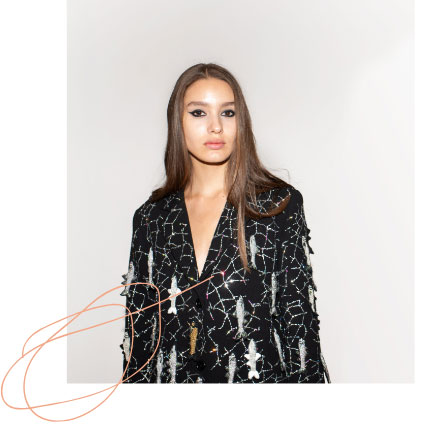 Start Working Toward Your Future
Licensed cosmetologists can choose to pursue careers such as:
Hairstylists
Beauty advisors
Makeup artists
Salon owners or managers
And many more!
Ready to Become a Cosmetologist?
Take the next step and apply to our cosmetology program today!