Every day, we're humbled by the potential students that walk through our doors – their enthusiasm, dreams, and talent never cease to amaze us. When we sit down with new students, they're always prepared with thoughtful questions about our schools – from culture to curriculum. But at the end of the day – their biggest question is almost always the same – "WHY choose Aveda Institutes?"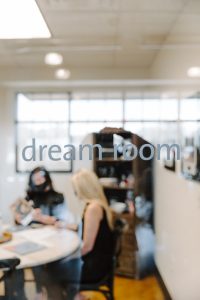 When we try to tackle that question, we ALWAYS start with our mission:
Our mission at Aveda is to care for the world we live in, from the products we make to the ways in which we give back to society. At Aveda, we strive to set an example for environmental leadership and responsibility, not just in the world of beauty, but around the world.
This mission is what guides us in everything we do. We're committed to the community we live in, the environment we engage with, and the society we contribute to. We believe in doing business responsibly. The pursuit of environmental sustainability guides every decision we make, from the ingredients in our products to the materials in our facilities. And we're focused on being kind to one another and our community. Our "Be Kind" philosophy is reinforced with everything we do.
The Aveda mission is shared by our entire network – over 6,000+ salons, spas, and education centers located around the world. The Aveda Network offers countless opportunities for students and graduates to take their careers to the next level. Salon and Spa owners know they can trust the Aveda Institute curriculum, and the students that master it.
That curriculum is constantly evolving – our seasoned education team has been trained by some of the best in the business. The Aveda network regularly supports our teams with updated industry trainings, so that our students are receiving the most up-to-date information and tools out there. Our collaborative learning platform, Learn Aveda, is our exclusive digital medium that supports students' hands-on training. And our exclusive Aveda business and professional development curriculum ensures that our students receive the tools to succeed not only being the chair, but in business and in life. We believe that you should "never stop learning", and that creates an environment that's constantly curious, innovative, and pushing the boundaries of beauty education.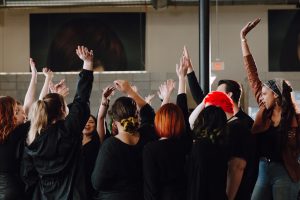 Curiosity and innovation are only part of the culture we've worked to build. Even more important are the sense of belonging, teamwork, and collaboration that we've fostered at the Aveda Institute. We believe there is power in numbers, and students quickly foster meaningful relationships with both their educators, and each other. An education at the Aveda Institute provides you with so much more than an incredible education, it provides you with a network and family while you are in school and beyond!
The question "Why choose this beauty school?" is a loaded one – each student has unique needs, goals, and talents. Could there ever really be a one-size-fits all school? Our answer is simply, no. And that is why we believe in the culture we've built. Why Aveda? Because we recognize that every individual has something unique to bring to the table, and we don't try to stifle that. Each students' path is unique – and that's something worth celebrating. We work tirelessly every day to help students discover their individuality and apply it to build a future they're proud of. This is where we build the next generation of the beauty industries leaders – are you ready to join the fun?