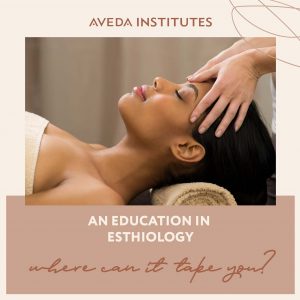 When you hear 'esthetician', you may think of a skincare specialist, an eyebrow technician, or a makeup artist – but can an esthetician be all three?
The answer is yes, yes and yes! Estheticians can perform a wide range of beauty services, from facials and skin treatments, to eyelash and makeup application, to laser based treatments and hot stone therapy.
As a licensed esthetician, you decide which services you choose to learn, which certifications you pursue, and which 'niche' market (if any) you decide to focus on. For example, if you want to specialize in skin treatments, you won't necessarily spend your time learning how to apply eyelash extensions.
You decide where you focus your education and training. You'll be qualified to pursue a career as a makeup artist, hair stylist, nail technician, eyebrow technician, skincare specialist or salon owner.
If you want to continue your education to become a medical esthetician, that's an option too! While there's not a separate license for medical estheticians, you will need to undergo special training in the medical procedures you want to perform.
How to Become an Esthetician
The path to becoming a licensed esthetician in Florida is simple with a Be Aveda Institute! Here's what the state requires:
Be at least 16 years old or have earned a high school diploma
Apply to an esthiology program at a Be Aveda Institute!
Complete the program & earn your state license
Complete a four-hour-long HIV/Aids course approved by Florida's Board of Cosmetology
Explore your career options!
As an esthetician in Florida, you'll be required to renew your license every two years. To do so, you'll take one continuing education course and submit an application to the Florida Department of Business and Professional Regulation with a $45 fee.
What is esthetician school like?
In a Be Aveda esthiology program, you won't just learn how to provide esthetic services, but how to run a successful beauty business too!
In our esthiology program, you'll learn:
How to provide a range of services, including facials, manicures, and pedicures
Practical education in skincare
A variety of health and wellness techniques to help carve your niche as an esthetician or skincare specialist
The science and application of skincare, makeup, wax techniques, nail care, other treatments
Business strategies to work in a spa or own your own business
Retail knowledge
Client engagement and loyalty
You'll also receive a kit with all the tools and products needed to complete our esthiology program. The state licensing fees are included too!
How long is esthetician school?
The Be Aveda esthiology program can be completed in as little as 6 ½ months with our full-time program, or in 9 ½ months with our part-time evening program.
Esthetician school length will depend on your needs! We understand some of our students may be working full-time or part-time, have children, or other significant time commitments. We offer two different class options so you can choose the one that best fits your schedule.
Apply to become an esthetician!
We'll help you become a well-rounded, successful esthetician. Be Aveda gives you all of the tools you need to succeed. All you have to do is apply to the program, show up with enthusiasm, and earn your license!
We're here to guide you and support you through every step of the process, from application to graduation.
Be Aveda is proud to be known as one of the best esthetician schools in Florida. We take a holistic approach toward all of our programs. It's our mission to care for the world we live in through all we do: from our environmentally-friendly, cruelty-free Aveda products to giving back to our community, to helping others feel more like themselves.
We have 6 convenient locations in Florida, including Brandon, Jacksonville, Orlando, Tallahassee, Tampa, Ft. Lauderdale/Miami!
If you share the same values, we would love to meet you. Be bold and pursue your dreams in beauty. Be you and help other people feel beautiful.
Take the first step today to become a licensed esthetician!