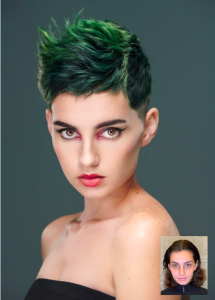 Teaching our students artistry and creativity is very important to us, and it all starts with our educators. We stand behind them as they continue to develop their skills, and we love to recognize their achievements. Every year, each of our Be Aveda Institutes submit one student team entry and one educator team entry to the Edwin Neill Full Potential Competition. This year, our Aveda Institute South Florida educator team placed 1st and our Aveda Institute Tampa Bay educator team placed 3rd!
The Edwin Neill II Full Potential Award was created to acknowledge the promise and potential of future professionals. A role model for all – Edwin Neill II not only believed in our mission, he lived it on a daily basis. His greatest memory will be his contribution to the youth of the beauty industry. Recipients of this award have been chosen by Aveda for their artistic accomplishments and their commitment to making a difference in the beauty industry and the world.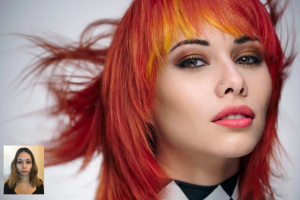 We wanted to recognize the educators from our South Florida team. Learn more about their journeys to cosmetology!
Bianca Dunlap, Aveda Institute South Florida
My dreams of being a hairstylist started to come true the moment I enrolled at Aveda Institute Tallahassee. It was the beginning of an amazing journey. After working behind the chair for several years I realized that my passion was in education. I've been teaching at the Aveda Institute South Florida for 10 years where I am currently the lead educator. Every day gives me an opportunity to inspire and be inspired.
Carley Leitao, Aveda Institute South Florida
I have had my cosmetology license for 5 years now but I have always had a fascination with anything hair, makeup or fashion since I could remember. These 3 components helped me express myself on an artist level. The day I started cosmetology school is when I knew my goal was to become an educator. I am originally from Connecticut but decided to take a risk and move to Miami Beach. After working in a full-service salon on Miami Beach I decided to work towards my ultimate goal as an educator. I have now been with Aveda Institute South Florida for over a year. I truly feel like I found where I belong. I can not wait to further my career and help others fuel their passion for this craft. I am beyond grateful for my journey as an artist and educator.
Candice White, Aveda Institute South Florida
After receiving my degree in design and working as a graphic designer for 4 years, I found myself looking for a new form of artistic freedom. I started my career in cosmetology 9 years ago and never looked back. It was during my time as a student at Aveda Institute South Florida I discovered my true passion in hair and education. The experience I had there as a student really molded me into the stylist and educator I am today. I try to pass along that same passion to my students and encourage them to dig deep and every day better their best.
Learn Beauty from Award-Winning Instructors
Bianca, Carley, Candice, and all of our talented instructors have the skills and passion they need to teach the next generation of beauty professionals. If you are interested in cosmetology, our Be Aveda Institutes are the place for you. A member of our team would be happy to answer your questions!
If you are a licensed cosmetologist looking to further your craft, becoming an instructor could be the right path for you. Let's get in touch!