Aveda is a company that's globally known for its commitment to positively contribute to the beauty industry. Whether that's through our environmentally friendly product line or our educational institutions for the new generation of beauty students, Aveda is dedicated to making an impact in people's lives. Making the world a better place in beauty and beyond is part of our mission and is one reason why we're setting the example for what a beauty company should be! At Be Aveda Institutes, we are so proud to be part of this incredible network.
Through everything Aveda does, we make sure it's completed with our mission in mind. This means dedication to caring for the world through Aveda products as well as just giving back to society. Here are just some ways Aveda is helping the environment through beauty!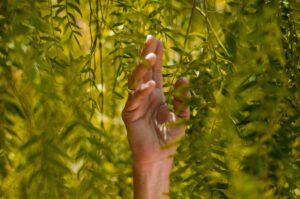 Cruelty-Free Products
We are happy to say that Aveda is a cruelty-free brand, which means that none of our products are tested on animals. These products are made for you, so it only makes sense that everything we use has been tested by humans. It's important to us that our beauty family feels comfortable using our products and that's why we're glad to say that since it was founded, Aveda has always been committed to innovating ethically. More importantly, Aveda also never asks others to do so on their behalf.
Responsible Manufacturing and Packaging
Aveda is the first beauty company to manufacture products with 100% wind power. We believe that we must be conscious of our impact on the environment and we live this mindset every day. We're mindful of our footprint on the environment, and our product packaging is 100% post-consumer recycled PET. Nature is something that should be cherished and that's why we're proud to be part of a brand that promotes responsible packaging.
Natural Ingredients
At Aveda Institute, we believe in incorporating nature into our beauty products. With the Aveda brand, we live this mission by applying products that only use naturally derived ingredients whenever possible. This is done to protect both the environment and your hair from any harmful chemicals. Click here to learn more about what Aveda means when they say naturally derived and green ingredients!

Aveda Cares About Your Hair
While making huge leaps in integrating environmentally safe methods in the beauty industry, Aveda still cares about providing you with the highest quality products. We're committed to producing multiple types of products that can all abide by our Aveda mission. Whether you have curly or straight hair, oily or dry skin, there's an Aveda product made just for you. Plus, all Aveda products are great because of their amazing smell! Stop in to one of our Institutes for a free hair or skin consultation.
Learn With Aveda Here
Interested in becoming part of Aveda's amazing community? At Aveda Institute, we offer a variety of programs to help you study whatever area of beauty you love. Our team will be happy to help you get started with the application process. We can't wait to meet you!