As you're trying to find the right beauty school to attend, what are you looking for? The classes and curriculum are important but finding a school with a culture and mission that you relate to will elevate your experience. At Aveda, we are more than just a school. Our students learn about beauty and wellness. They also connect with nature and get inspired by the Aveda mission and our vast network of salons and professionals.
Read more to learn about why our students and graduates are glad they chose Aveda!
The Aveda Mission
According to Horst Rechelbacher, the founder of Aveda, "Our mission at Aveda is to care for the world we live in, from the products we make to the ways in which we give back to society. At Aveda, we strive to set an example for environmental leadership and responsibility, not just in the world of beauty, but around the world."
This is a powerful mission and many students find meaning as they learn about it and follow it in school. When you strive to give back to the Earth, society, and your community, you can feel the passion and satisfaction that comes with being part of something bigger than yourself.
Learning the Aveda Experience
When a guest visits an Aveda salon or institute, they receive much more than just a cut, color or spa service. Students at Aveda are taught to give each of their guests the Aveda experience. It involves tea, massage and aroma treatments, instruction from educators, and a finishing touch-up. This experience is unique to Aveda! It helps guests feel relaxed and taken care of, and helps the future stylists because their guests will keep coming back for more! Learn more about the Aveda experience here.
The Aveda Network
One great benefit of an education at Aveda is our network of salons and beauty professionals around the world. Florida is home to Be Aveda Institute's headquarters, so there is an especially exciting Aveda presence here! Aveda professionals often visit our institutes for special trainings and events, and salon owners hire graduates from nearby institutes.
"In the industry you meet a lot of people and with the Aveda knowledge I feel like I can reach more goals and take my career to the top," said Aveda Institute Tallahassee graduate Rena Amin. No matter where you go after graduation, having Aveda behind your name sets you apart in the world of beauty.
Award-Winning Educators
You may have heard the saying that those who don't succeed professionally choose to teach. At Aveda, that couldn't be further from the truth! Not only do our educators do an amazing job at teaching and inspiring the next generation of beauty professionals, they are also award-winning artists. Recently, our South Florida instructor team took first place at the Edwin Neill II Full Potential Competition and our Tampa instructor team took third place! We are proud of our educators for their creative ability and the work they do for our students.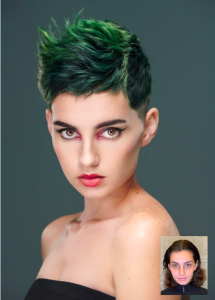 Begin Your Future in Beauty at Aveda
If you're ready to learn about artistic and sustainable beauty from award-winning educators, Aveda could be the place for you! No matter what program you are interested in, your Aveda education can help lay the foundation for a successful career in beauty. Learn more about cosmetology, esthiology, massage, or barbering!