Let's face it, life can be busy. People deserve a relaxing outlet where they can forget about their troubles and have an experience that's dedicated to making them feel amazing! That's why at Aveda, we've created a complete experience designed to provide our guests with total relaxation and rejuvenation. Our curriculum teaches students that they're not just providing a beauty service, but a full experience. Read more to learn about our beauty services and how they help both guests and Aveda students.
How Aveda Sets Students Up for Success
Our extensive and unique beauty service process is designed to care for guests during their entire visit with us, but it can also help our students with their future in the beauty industry. Guests and salons want a stylist who can go the extra mile and that's exactly what the Aveda curriculum trains our students to do.
We teach students how to provide guests with the same high-quality results every service. This consistency plays a big part in a client's decision to come back for another service. Learning and practicing luxury Aveda standards within the Institute will help you find a career in the vast network of Aveda salons. We focus on teaching students skills that they can use in today's beauty world because we sincerely care about our students' success!
What Makes Our Salon Services Special?
Aveda's step-by-step process ensures that guests feel taken care of from the moment they walk through our doors. We know this level of commitment to guests isn't what you'd normally see in a beauty salon, and that's why we can't wait for you to learn how to create the Aveda difference yourself.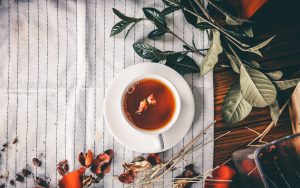 Here's an overview of what our process looks like and why this could help you retain clients in your future beauty career.
When guests first walk through our salon doors, they will be greeted by our retail advisors and offered a choice of tea or water. While waiting for their service to begin, our guests will be given the opportunity to experience well-known products and familiarize themselves with Aveda. After you come to greet them by name, you'll ask your guest questions about their specific beauty needs and then begin the service. You'll even learn how to provide a relaxing massage for your guest while they're in the chair! Educators will check your work throughout the service to ensure that the guest is satisfied and that you're practicing what you've learned properly.
Once their service is over, you'll teach them how to style their look at home and which products suit their hair best. They're almost ready to go! They just need an aroma treatment and a quick lip touch-up to make sure they leave feeling their best. You'll then walk them to their car to make sure they're cared for during the entire visit!
This process creates a complete experience that guests will look forward to whenever they come to visit. It's what makes an Aveda visit so unique! The Aveda experience makes all the difference in a guest's visit, which is why we make it a priority to familiarize you with these valuable skills.
Why Do We Teach the Aveda Experience?
It's no secret that we sincerely want the best for anyone who steps into our Institute. Whether you're a guest visiting us for a service or a student studying to become a cosmetologist, we care about you as an individual. You're part of our family and at Be Aveda, family is a big deal. We take the time to incorporate the Aveda experience in our culture because we believe that it will help both our guests and students! So, how does it help everyone involved in this process?
People need breaks from their usual schedules! With the Aveda experience, we offer clients a moment of relaxation so they feel ready to tackle new tasks with a refreshed mind. Our Aveda experience, sometimes known as the 12 points of difference, is meant to provide that well-deserved break with an experience that provides both spiritual healing and high-quality beauty results. If you're able to create a safe and relaxing experience for a guest, chances are they'll be counting down the days till their next appointment with you!
Learn More About Our Aveda Process for Yourself
Come and see for yourself how our Aveda experience makes us stand out from other beauty schools! Whether you're interested in receiving a beauty service in our student salon or you're ready to start your beauty education in cosmetology or barbering, we're ready to help you on your path!