You love the beauty industry and dream of a career in beauty. Wondering how to break into the industry and become a Cosmetologist? Wondering what Cosmetologists do? Keep reading for all the answers you're looking for!
What is Cosmetology?
Cosmetology is both the art and science of beautifying and correcting hair, skin, and nails. Unlike Estheticians who focus on skincare only, Cosmetologists are licensed to perform services on hair, nails and skin, but usually focus on hair. Cosmetologists perform services like hair cuts, hair coloring, hair styling, and other beauty treatments to help their clients maintain their outer appearance.
What Tasks Do Cosmetologists Perform? 
Cosmetologists perform a variety of jobs and tasks. However, these are the most common:
Hair Coloring
Hair Color Formulation
Hair Cuts
Up-Dos
Hair Styling
Hair Braiding
Hair Extensions
Cosmetologists can also choose to continue their education and branch into other beauty services like eyelash extensions, barbering, and Esthetics or skincare.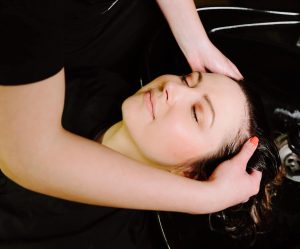 What Will I Learn in the Cosmetology Program at Aveda?
Our Cosmetology program covers multiple areas of beauty services including but not limited to:
Hair Coloring
Hair Color Formulation
Hair Cuts
Up-Dos
Hair Styling
Clipper cuts
Men's cuts
Basic manicure and pedicure services
In our program, you'll learn techniques and skills that you'll carry into the salon and spa world. You'll practice on real-world clients in our hands-on salon to perfect your technique and skills.
Interested in learning more? Check our cosmetology and esthiology programs to learn more. You can even submit your application today and match with your Financial Aid Manager immediately! If you'd like to speak over the phone, call us today at 877-282-8332 or fill out the form below for more information.
"*" indicates required fields