Are you thinking about a career in massage therapy? So are thousands of others just like you! That's because massage therapy is a rapidly growing industry with plenty to offer.`The U.S. Bureau of Labor and Statistics projects massage therapy employment to grow at a much faster rate than the national average in the next 10years. Massage therapy careers will grow about 21%, while all US employment will only grow at a mere 4%. While many jobs are being outsource or automated, massage therapy is unlikely to see this same transition.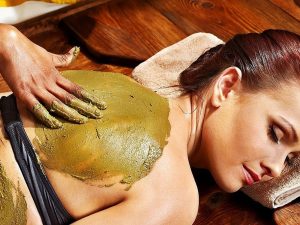 Not only is there expansive opportunity in massage therapy, but there is also quite a variety. Massage therapists are needed in all types of workplaces – both close to home and abroad. Licensed professionals have the potential to become:
Massage therapists in spas and resorts
Massage therapists on cruise ships and yachts
Sports massage therapists
Wellness consultants
Spa managers or owners of a private practice
Careers like these offer both flexibility and growth. As a therapist builds their clientele, they are able to rely on steady work and increased income. Many therapists choose to specialize or differentiate their services and become an expert in their area of specificity. Others opt to move into management roles, working their way up at a massage studio, medical clinic, or resort. And, of course, many therapists are their own boss! Self-employment is a popular route for many therapists, and offers endless opportunity for growth, flexible hours, and job satisfaction.
A recent study found that 88% of massage therapists are "very satisfied" or "satisfied" with their careers, and 99% of massage therapists believe their work has a positive impact on their clients. Massage is far more than simply a way to reduce stress – it truly can help to heal. Massage triggers the release of various hormones, such as endorphins, that can help relieve pain and induce better moods. Many massage therapists cite their ability to help their clients as their primary motivation and biggest job satisfaction. If you're someone who loves to help others achieve healing and general wellness, a future in massage therapy may be right for you.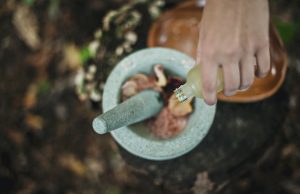 Our 600-hour curriculum includes instruction on massage techniques, wellness expertise, business development, and retail knowledge. We offer a traditional Ayurvedic approach, using pure flower and plant essences to rejuvenate and help clients achieve a natural harmony. Ayurvedic medicine is a holistic healing system originating in India and practiced for hundreds of years. It's based on the belief that health and wellness are created from a delicate balance among the mind, body and spirit. We use the same exclusive Aveda products used in all Aveda salons and spas – products that are developed to help the environment and people, and are cruelty-free.
Due to the physical nature of our program, you can expect a balance between class time, live demonstrations, and practice on the clinic floor with real clients under the direct supervision of licensed educator professionals. You'll also receive a kit with all the tools and products needed to complete our massage program. The state licensing fees are included too!
Employers respect the Aveda name and know our education is top-tier – they recognize the hard work Aveda students go through to graduate. Once licensed, you'll have access to the unique global network of over 9,000 Aveda salons and spas! If you're ready to learn more about our massage therapy program, that can be completed in as little as 9 months, reach out today!