Why wait on your dreams? If you have been thinking about applying for cosmetology school, here is your sign to go for it and start today! By taking the step to get started and enroll in a beauty school today, you will be working in your dream career with actual growth potential, and working on creative projects that you have always wanted, in as little as 10.5 months.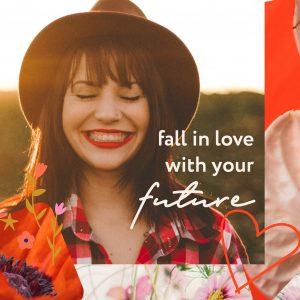 No prior cosmetology experience, no problem.
"If you have never held a hairbrush, if you have never done hair before, it is okay!" Shauna Schmitchen, a Regional Director at Be Aveda, encourages all of our cosmetology school applicants to feel comfortable knowing that the cosmetology program will start from the beginning and progressively help you develop your skills. At Be Aveda, our cosmetology school provides on the job training to give our students the confidence and tools to build great relationships and have great technical skills.
During the first eight weeks of the program, our students will learn the fundamentals, and by the end of the program, not only will you have the skills to succeed but also the confidence to match with the salon of their choice.
One step closer to a career in cosmetology
If timing and your busy life are holding you back from taking the next step, Be Aveda offers two full-time schedules, at most of our Florida locations, because we want you to succeed.
We also offer tours of our campuses as the first step to know if you are ready to start your beauty education. During your tour, you will feel confident knowing you made the right decision to choose Be Aveda's cosmetology program. Don't forget to ask all of your questions on your tour, we want you to feel comfortable and excited on your first day.
Inspiration at Be Aveda
You will be surrounded by cosmetologists who love what they do for a living and this will inspire you even more. The Be Aveda cosmetology program encourages all students to dive in and get ready to learn the soft and technical skills needed to be a great cosmetologist, all while taught by teachers who care about you and your beauty education. Mariana Bay, a previous cosmetology student, loved how the educators cared about her future and success.
A career in cosmetology is fueled by passion, and at Be Aveda, you will see that sparkle in the eyes of all who work there. And that passion can be felt in any Be Aveda salon, not to mention the extensive Aveda network of over 9,000 salons and spas worldwide that all students are part of after the program is completed.
When you consider how close you are to living out your dream as a cosmetologist, why wait? Apply to Be Aveda's cosmetology school today.