Be Aveda is proud to be an eco-friendly beauty brand! You've probably heard that buzz word, 'eco-friendly', a few times – but what does it really mean?
'Eco' stands for ecology, meaning the system of relationships between living things, and friendly means kind and respectful. If a brand or product is eco-friendly, it means they took steps to ensure that their product leaves minimal impact on the earth.
From the packaging, to the manufacturing and sourcing, eco-friendly beauty brands focus on using clean, quality ingredients, sustainable sourcing and manufacturing, reducing chemical use – and never testing on animals.
The Future (and Present) of Beauty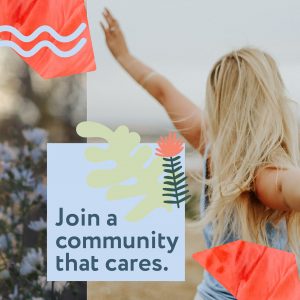 Eco-friendliness is the present and future of beauty. Harsh chemicals, testing on animals, irresponsible packaging and non-sustainable sourcing? No way… that's so outdated. The future of beauty is a lot cooler.
Most consumers are demanding eco-friendly brands. According to a survey from McKinsey & Co., 66% of consumers and 75% of millennials say that they consider sustainability when making a purchase.
Generations are increasingly realizing the necessity of eco-friendliness. Brands that want to make their consumers happy and continue turning a profit will have to adapt to eco-friendly demands – and that's a beautiful thing.
Why is it important to be eco-friendly?
At Be Aveda Institutes, we're proud to be ahead of the curve! Since Aveda was founded, we've created and operated under the belief that nurturing the earth and respecting its inhabitants is our collective responsibility. We're only given one earth, so it's critical that we take care of it for ourselves and for future generations.
As a large company with a mission to leave the earth in a better place than we found it, it's important that we do our part to prevent air, water and noise pollution. We also aim to help prevent various health conditions derived from harsh chemicals in beauty products.
We are proud to be a cruelty-free brand. That means we never test on animals and never ask others to do so on our behalf. Our products are "people-tested."
Being a cruelty-free brand is an important part of our mission to care for the world we live in and for those we share the earth with.
We strive to set an example for leadership and responsibility of caring, not just in the world of beauty, but around the earth. Our commitment to caring for animals and wildlife reaches far and wide.
We never use harmful ingredients, including parabens, mineral oil, petrolatum, paraffin, formaldehyde and its donors, SLES, oxybenzone, benzene, retinyl palmitate, microcrystalline wax, polyethylene beads, triclosan, triclocarban, lanolin, carmine, talc or synthetic fragrance.
We are truly an eco-friendly beauty brand through and through.
Be Aveda's Sustainable Initiatives
We find inspiration in nature and believe that nature is not merely something to be cherished and protected, but also should be emulated as a model of sustainability.
We also believe that profit and environmental responsibility will increasingly work together as more industries find out that "nature works" for both sustainability and the bottom-line. The future of the beauty industry is bright!
Responsible Sourcing
Throughout all Aveda products, 95% of essential oil volume is certified organic or sustainably wild harvested.
Alongside our nonprofit partners on the ground, we help create jobs and income in the communities we source from, teaching their people sustainable farming techniques and helping them provide for their families — giving them a better life.
Aveda is a vegan beauty brand and on average, our formulas are 90% derived from natural ingredients.
Responsible Packaging
We will lead the beauty industry in environmentally-responsible packaging, co-creating breakthrough solutions with suppliers to reduce dependency on
plastic and global plastics pollution.
We are proud to have been the first beauty company using 100% post consumer recycled PET. Now more than 85% of our skin care and hair styling PET bottles and jars contain 100% post consumer recycled materials.
Responsible Manufacturing
Through aggressive reductions in waste and water across the Aveda Value Chain, we are always striving towards a more sustainable future. All of our products are manufactured with 100% wind power – through renewable energy credits and carbon offsets balancing our electrical and natural gas usage. We also purchase credits and offsets to cover the overwhelming majority of our US operations.
More than hair care…
In a literal sense and metaphorical sense, Be Aveda is more than just hair care! We're committed to making a positive impact on the world – and we also provide more eco-friendly beauty products than just hair products.
We offer a restorative, refreshing skincare line, a body care collection for both men and women, makeup collections, and therapeutic aromas!
From eco-friendly skincare to eco-friendly hair care, body care, and makeup, Be Aveda offers the full range of responsible, sustainable, top-quality beauty care products.
Be Aveda Institutes are a family of 5 beauty schools located in Tampa Bay, Tallahassee, Orlando, Jacksonville, Brandon and Ft. Lauderdale/Miami, Florida. We're committed to educating a new generation of talented artists who share our mission of making this world a better place!
If you're already living the Be Aveda Way, or you're ready to make a positive impact on the world through beautiful creations, we would love to meet you. Get to know our culture and see if it aligns with you.
Apply to a beauty school near you today!