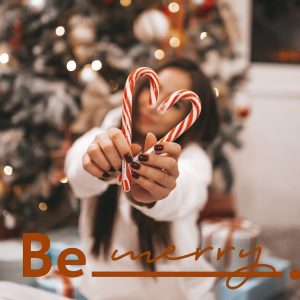 Treat 'yo self to a cosmetology education! No, really… you deserve it. It's been a trying year for a lot of us, and I think we can speak for everyone when we say, 'it's time to turn things around and end this year on a happy note.'
Let's revive ourselves and brighten our collective future by strengthening our skills, fueling our passions and stepping into our confidence. If you're considering a beauty career, now is the perfect time to take the first step.
Beauty careers are expected to grow by 19% by the year 2030! Making the decision to enroll in a program and begin your career now could be your best decision yet.
You deserve it.
You deserve to love your job, feel fulfilled and inspired in your everyday life, and be proud of your creations. 'Tis the season to make that happen!
By seeking an education in cosmetology, you're telling yourself that you're worth it. You're worth the time and investment. You're worthy of feeling good on a daily basis. You're talented and ready to take that talent to the next level.
When you invest in yourself, it shows! Life becomes brighter. People wonder what your 'secret' is and how you continue to feel inspired through life. You attract new clients like bees to honey, because your passion reflects in your work.
If that sounds like the life you want to live, there's a Be Aveda program ready for you.
With a Be Aveda cosmetology license, you can help people reach their highest sense of self-care and self-love. Gift yourself—and the world—by mastering your talent.
What can you do with a cosmetology license?
Earning a cosmetology license from some of the industry's top professionals at Be Aveda will open doors for you.
You can master your skills as a hairstylist, perform esthetic services that help people feel beautiful in their skin, perform nail services, apply makeup for your clients' once-in-a-lifetime events, and truly make a difference in people's lives.
Maybe you want to manage a salon, become an editorial stylist, a fashion show stylist, a celebrity stylist or a film stylist. No matter how far you want to go in life, or where you want to go, your cosmetology degree will help you get there.
How does the Be Aveda cosmetology program work?
Through the Be Aveda program, we help prepare you with the skills and expertise you need to work in salons—or open your own!
We offer a practical, real-life education, balancing time in the classroom with time spent on the clinic floor. You'll have the opportunity to work with real clients under the direct supervision of our top licensed educator professionals.
You won't spend all of your time in a classroom wondering how you're going to apply your education to the real world.
We also understand that you may have a busy, demanding life. We still want to help you achieve your dreams! That's why we offer two full-time program schedules at most of our Florida locations.
We'll help you finance your education through scholarships, financial aid to those who qualify and affordable payment plans.
You'll learn:
Hair cutting
Hair coloring
Texture services
Nail care
Makeup application
Business development
Retail knowledge
Client engagement and loyalty
And more!
You'll receive a cosmetology kit with all the tools and products needed to complete our cosmetology program. The state licensing fees are included too!
You can become a licensed cosmetologist with a 1,200-hour program completed in as little as 10.5 months – or our 1,500-hour program completed in as little as 12 months.
By choosing Be Aveda Institutes, you'll have access to our extensive network of over 9,000 salons and spas worldwide. You'll also learn how to use Aveda products that help others achieve their dream of healthy, beautiful hair without hurting the environment.
We genuinely want you to succeed, and we're here to guide you every step of the way.
Happy Holidays! Be Happy. Be Inspired. Be Aveda.
If you're waiting for a sign to take the leap, invest in yourself and share your talents with the world—this is it. Take this as a sign to love yourself and help others love themselves too. It'll go a long way.
We offer a number of programs that allow you to express your creativity, refine your skills, and find inspiration in everyday life.
Be Aveda takes a holistic approach toward all of our programs! It's our mission to care for the world we live in through all we do: from our environmentally-friendly, cruelty-free Aveda products to giving back to our community, to helping others feel more like themselves.
If you share the same values, we would love to meet you. Be bold and pursue your dreams in beauty. Be you and help other people feel beautiful.
We have 6 convenient locations in Florida, including Brandon, Jacksonville, Orlando, Tallahassee, Tampa, Ft. Lauderdale/Miami.