Questions to Ask on a Beauty School Tour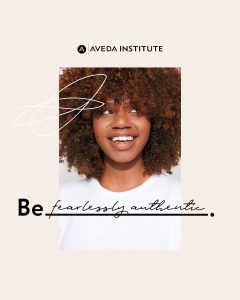 So you scheduled your beauty school tour and you're preparing for your visit. Touring the Be Aveda Institute is an exciting chance to preview your future and envision the successful stylist or artist you'll soon be!
The purpose of the tour is for you to see our campus and hear everything you need to know about the beauty school experience. We want to familiarize you with the Be Aveda Institute, show you around, discuss our program curriculum, explore financial options, and create a plan to support you through the enrollment process.
Before you visit us for your tour, we'll confirm the time and date of your tour with you, discuss what you need to bring, and tell you what you can expect when you arrive.
At your school tour, we encourage you to ask every question you have! We want you to leave feeling informed, confident, and ready to begin a new amazing chapter of your life.
Questions to ask before starting esthetician school or cosmetology school
When you visit a school for a tour, it's a great idea to come prepared with a list of questions about your cosmetology, esthiology, massage therapy, or barbering program.
If you plan on visiting multiple schools for tours, let the answers to these questions guide you when choosing the right school for you:
What programs are available?
How long will it take to complete a program?
What can I expect to learn?
Is the school accredited?
What are the application requirements?
Do you have any career services to help me get a job after graduation?
What does a typical day in the life of a student look like?
Choosing the Right Beauty School for You
After you asked all of the right questions and you gathered your data, assess whether the school you toured will meet your needs. If the school checks all of the boxes, take a look at their culture. Does the school value the same things you do?
At Be Aveda, we prioritize our students' happiness by providing the best education, products, support, and experiences. We put people first and look to nature for inspiration.
Our mission at Aveda is to care for the world we live in, from the products we make to the ways in which we give back to society. We strive to set an example for environmental leadership and responsibility, not just in the world of beauty, but around the world.
Beauty school is more than beauty school to us. It's a platform to make a difference.
If you're someone who strives to dig deeper and master your craft while leaving a positive impact on the world, we're the right beauty school for you!
Please don't hesitate to ask any questions during your beauty school tour. We're here to help you make the most out of your beauty school experience.
We have 6 convenient locations in Florida, including Brandon, Jacksonville, Orlando, Tallahassee, Tampa, Ft. Lauderdale/Miami.