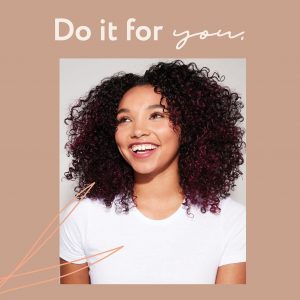 "Beauty is how you feel inside, and it reflects in your eyes. It is not something physical." -Sophia Loren, Italian actress and beauty icon
As cosmetologists, estheticians, massage therapists, barbers and all other beauty professionals, we're given a one-of-a-kind opportunity to help our clients create that beautiful feeling inside themselves.
When people feel beautiful, it truly radiates throughout everything they do in life. By feeling beautiful ourselves, we're able to find beauty everyday.
The principles of karma, "you receive the energy you put out", certainly apply to beauty. When you're operating on a frequency of feeling beautiful, you attract more beauty. You make other people want to feel beautiful. You suddenly find inspiration in people, places or things that you may have taken for granted or become too familiar with.
Not only do we help our clients feel this beauty through the services we offer, but we beauty professionals feel it in ourselves when we're confident in what we do.
Being educated helps you step into your confidence, reach your flow state, and see life from a new perspective.
Without getting too philosophical here… education fertilizes the seeds in our minds that allow our ideas to flourish. Receiving an education at Be Aveda will help you find inspiration in everyday life, so you can experience a bright, fulfilling reality that serves you for a lifetime.
 1. Education helps you reach your flow state. 
When you're educated in your field, you feel confident in what you do. When you're confident in your work, you're inspired to create—and this creative space is known as your flow state. To be 'in your flow state' is to be inspired, fully present and fully immersed in whatever it is that you're creating.
In your flow state, time slows down and the metaphorical lightbulb above your head beams. We feel a sense of ecstasy when we're 'in the zone' like this, and we feel as though we're living out our purpose. The flow state comes with a sense of fulfillment and accomplishment, and it's how we create our best work.
When you're in your flow state on a regular basis—say you're a passionate hair stylist or esthetician—you're inspired to go above and beyond for your clients. If your clients are looking for suggestions on their next hair style or skincare service, you're able to draw upon an inspired mind and pull out the perfect idea.
2. Education builds confidence.
Being fully confident and present in the task at hand allows you to access ideas that may otherwise be muffled by self-doubt thoughts of, "Am I doing this right?" "I've never had a client ask for this hair color, what if I mess it up?" "Do you think she's going to like it?" "Do you think he knows that I'm nervous about this hair transformation?"
Confidence can be the make-or-break factor in your ability to create. If you aren't confident in the services you're providing or in the knowledge you have to offer your clients, it shows. A lack of confidence is almost palpable when you're sitting or standing inches from your client's face.
When you're confident in what you do, this sense of sureness radiates outward, into your body language, your facial expressions, your communications, and the work you create.
Education provides you with the knowledge you need in order for you to feel confident and make confident decisions, derived from pure, flow-state inspiration.
3. Education gives you a new perspective.
When you're learning and educating yourself, you're feeding your mind with new perspectives. Maybe you've been performing unofficial beauty services for your friends or family members for as long as you can remember, or maybe you've only recently delved into the beauty world and you're ready to learn all there is to know about cosmetology or esthiology.
Either way, when your creations and techniques are based on your sole perspective, the inspiration well can run a bit dry at times. You may find yourself stunted when a client asks for a creative suggestion, or you feel stuck using more traditional techniques and technologies in your services, or you start losing that fire behind your drive.
If you sit and watch a fire, and you don't intervene with it or give it new logs, it'll eventually burn out. By seeking an education and learning new perspectives, new ways to light your fire, you keep your fire burning.
New perspectives allow you to look at the world in a different way, and that change in perspective reflects in the way you see the world, the things you draw inspiration from, and how you apply that inspiration in your everyday life.
Be educated. Be confident. Be inspired. Be Aveda.
"Education breeds confidence. Confidence breeds hope. Hope breeds peace." -Confucius
Peace is your flow state. When you're at peace, your work doesn't feel like "work", your job doesn't feel like a "job", and you get to create something truly beautiful that makes you proud.
Being confident is an essential part of providing high-quality beauty services. You want your clients to feel revived when they leave your chair. You want them to feel just as confident in their new look as you are in the quality of services you provide.
Your confidence and passion show in the work you create. Education helps you gain that confidence to fuel your passion.
We offer a number of programs that allow you to express your creativity, refine your skills, and find inspiration in everyday life.
Be Aveda takes a holistic approach toward all of our programs! It's our mission to care for the world we live in through all we do: from our environmentally-friendly, cruelty-free Aveda products to giving back to our community, to helping others feel more like themselves.
If you share the same values, we would love to meet you. Be bold and pursue your dreams in beauty. Be you and help other people feel beautiful.
We have 6 convenient locations in Florida, including Brandon, Jacksonville, Orlando, Tallahassee, Tampa, Ft. Lauderdale/Miami.