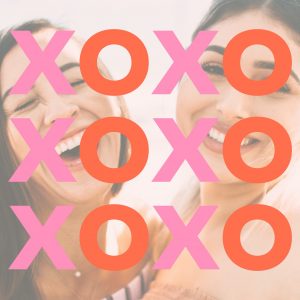 Because what's better than waking up everyday loving your job? You know that fiery passion that fuels a person to be the best they can possibly be at their career? You deserve to feel that!
Maybe you aren't so familiar with that feeling yet – but you can be. If you don't wake up feeling excited for work (most days, at least) and end your work days feeling content and fulfilled, you're not in your dream career.
Feeling passionate, present and fulfilled in your career is how you create your greatest work. It's how people become masters in their field and leaders in their industry.
Invest in yourself!
It's estimated that 85% of people are unhappy with their job! While this is a wildly depressing statistic, it also means there's hope for a happier future. If you fall within that 85% percent, that means things can only get better from here. Your dream career is still out there, waiting for you to seize the opportunity.
The beauty industry could be the perfect career path for you. If you're a creative person who thrives on a flexible work schedule, enjoys connecting with people, and strives to make a positive impact on the world, there's a fulfilling career in the beauty industry awaiting you.
No matter what stage you're at in life – whether you're already considering changing careers to the beauty industry, you're at a crossroads wondering which direction to take next, or you're graduating high school or college soon and want to explore your career paths – a beauty career is an excellent option for you.
Where Self Love Meets Your Dream Career
So, how exactly does pursuing your dream career translate to self love? When we deny our passions and compromise our true desires out of fear of the unknown or fear of taking a risk and pursuing that dream job we've always wanted, we're telling ourselves that we're not worthy of achieving our dreams.
If you think of how much time we spend at our jobs (roughly 90,000 hours over our lifetime), staying in a career that makes us feel dull or uninspired is a waste of our precious years.
Loving yourself means taking that leap of faith, applying for that beauty school program you've been daydreaming of, and trusting that everything will work out as long as you're living your most authentic life.
How to Pursue Your Dream Career
You decided it's time to start loving yourself to the fullest and you're ready to pursue your dream career? Your friends here at the Be Aveda Institutes are proud of you! We've got your back. We'll help you land your dream beauty job, step by step.
Step 1: Identify your dream career.
The first step to pursuing your dream career is identifying your dream career – or at least your dream industry. If you're someone who gets a sense of fulfillment from helping people look and feel beautiful, the beauty industry was made for you!
Let's say you've always been interested in providing beauty services, but you're not sure which specific career to dive into. One of the great things about the beauty industry is that when you earn a beauty degree, the world becomes your oyster.
You can earn an esthetician license, for example, then become a skincare specialist, a nail technician, a brow technician, a travel makeup artist, a salon owner, medical esthetician or salon esthetician. Once you earn your license, you can continue developing your skills in any direction you choose!
Don't fear that you'll be trapped in one profession with a beauty license. The beauty industry offers tons of job opportunities around the world, and there are plenty of beauty careers that pay well.
Step 2: Familiarize yourself with your dream career.
Learn everything you can about your dream career. What do you need in order to apply to a job in that career? Do you need a license or degree first? What would your day-to-day schedule look like in that career? What do people in that field enjoy about their job? Use this as a recon stage to research a little background information about your career and know what to expect.
Let's say you're interested in becoming an esthetician. You're excited to hear about all of the different job opportunities within esthiology and you get a gut feeling that this is the right path for you. Hooray! Now you can inundate your Google search bar with everything there is to know about esthetician careers.
This step will help you feel more confident in your decision to pursue a new career and get you excited for all of the opportunities and rewarding moments to come!
If your dream career requires schooling, it's a good idea to research top beauty institutes in your area (like a Be Aveda institute, of course!) Get to know the institute's culture and what it stands for, learn about their esthiology program, and review their financial assistance and scholarship opportunities.
Ensure that the institute you choose is practical for you. Do they have school schedules that work for you? (We're proud to offer multiple schedules in our programs!) Does the school offer job opportunities after you earn your license? (Once licensed at Be Aveda, you'll have access to the unique global network of over 6,500 Aveda salons and spas!)
Step 3: Apply to your dream career!
Once you choose the career that'll set your soul ablaze, and you decide that nothing will stop you from achieving this dream, you simply put one foot in front of the other, and apply.
Applying to beauty school can sound daunting – especially if you have little to no previous experience in the beauty industry – but it's important to remember that everyone starts somewhere! Don't compare yourself to anyone.
At Be Aveda Institutes, we make the beauty school application process simple. We want your dream career to be as achievable as possible! Once you're ready, get started by filling out your application. We'll guide you through every step.
If you have any questions when completing your application, please don't hesitate to reach out to us for assistance!
Love yourself. Pursue your dream. Be Happy. Be Fulfilled.
You can do it all at Be Aveda! We're proud to be a beauty institute that prioritizes people. We encourage our students to pursue their dreams, live out their purpose, and be authentic.
This time next year, you could be a licensed esthetician with a full book of appointments! Take your future into your own hands and take the first step toward pursuing your dream career – whatever it may be.
Apply to a Be Aveda school near you today! We are a family of 6 beauty schools located in Florida, and we're committed to educating a new generation of talented artists who strive to make this world a better place.