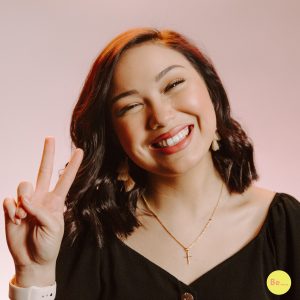 Are you interested in living a happier, healthier, longer life with more beautiful moments? If happiness is something you're into, you'll want to hear this:
Studies show that committing yourself to lifelong learning can make you happier, healthier, and help you live longer! Plus, when you dedicate yourself to lifelong learning in the beauty industry, you're (literally) adding more beauty to your life.
According to Pew Research, 73% of adults consider themselves to be lifelong learners. It's safe to say, humans have a natural craving to seek out information and valuable knowledge, keep the mind sharp, and learn everything we possibly can in this lifetime.
One of the (many) beautiful things about the beauty industry and all beauty careers is that pursuing a career in beauty will make you a lifelong learner.
At Be Aveda, we believe knowledge is a gift. By committing yourself to a life of learning, you're committing yourself to constant improvement – in both your personal life and professional life. And what's better than becoming your best you?
Learning never ends!
When we're young, we're curious and filled with an overwhelming amount of "why's". "Why do I have to do dishes? Why is the sky blue? Where does sand come from?" The world is ours to question and debate.
As we get older, we stop asking the "why's" – but it's certainly not because we know everything now. (There are always more topics to learn about and new ideals to question!) It's because you can lose that vigor and excitement for life over the years.
At Be Aveda Institutes, we believe in lifelong learning, because that's how you stay inspired and excited by life. Life is far more enjoyable when we're fully immersed and present in our experiences!
Our belief in lifelong learning extends to our students, teachers, and professionals at Be Aveda. Whether you're someone who has been in your career field for the past two decades and you're finally ready to change careers and pursue your dream in the beauty industry, or you're a fresh highschool graduate who's new to the working world, committing yourself to beauty school is a beautiful, life-changing move.
Why? Because knowledge is a gift. In fact, knowledge is the gift that keeps giving. A beauty career will open doors for you in more ways than one.
Learn the Aveda way.
We give you all of the tools you need to succeed! The Be Aveda Way is a way of confidence, creativity, masterful skill, and kindness to the environment and to its inhabitants.
Being successful in your beauty career requires you to be a lifelong learner – but in a fun way. Whether your dream is to become a traveling makeup artist, a renowned esthetician, or the go-to local hairstylist, a big part of your job will be staying current with beauty trends, adopting new beauty techniques and technologies, and integrating recent industry advancements into your approach or service offerings.
Meeting your clients' needs will mean committing yourself to lifelong learning, and becoming a lifelong learner can make you a happier, healthy person.
If you share the same values, we would love to meet you. Be bold and pursue your dreams in beauty. Be you and help other people feel beautiful.
Be a lifelong learner and a happier person. We'll help you do it.
We have 6 convenient locations in Florida, including Brandon, Jacksonville, Orlando, Tallahassee, Tampa, Ft. Lauderdale/Miami.
Apply for a Be Aveda Institutes program today!