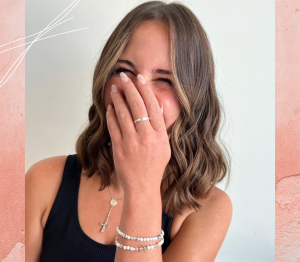 Time to change up your hairstyle!
There's no faster, more dramatic way to change your look than by cutting and/or coloring your hair! Today there are so many creative options to explore. Check out some of the most popular hairstyles that are trending now.
Balayage
If you haven't tried balayage yet, hello? What are you waiting for? Balayage is a highlighting technique where your stylist hand paints color directly onto select strands of hair instead of using foils. The result is a more natural, blended, low maintenance look that you can simply let the color grow out if you like. This is especially popular with brunettes wanting some gold, sun-kissed highlights.
Pixie Cut
If you are looking for a super short, shaggy, spikey, or edgy haircut, a pixie cut is right for you! This short cut is stylish and trending among celebs. Our Stylists are ready for you!
Skunk Stripe
Skunk hair looks way cooler than it sounds – it's basically a bold, two-tone combo (such as black hair with platinum blonde sections). You can use whatever colors you like, but you want high contrast between the shades for maximum impact. Search Instagram for skunk hair to get some inspiration.
Peek-a-boo Color
Not ready to go too bold yet? No worries. With peek-a-boo hair, you color a hidden layer of your hair a bright or playful color (think blue, green or magenta). When your hair is down, the color is hidden, but when you put your hair up or back…peek-a-boo!
Try a New Style or a New Career! If you're passionate about hair, Be Aveda offers a hands-on Cosmetology Program that will give you the skills you need to get you started in the beauty industry. To learn more, fill out our online form here or call us at 877.282.8332!